About the Doctor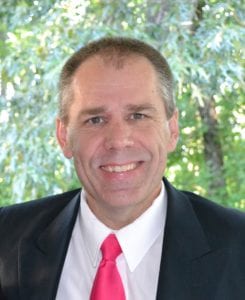 Dr. Grant F. Stoddard, or as we call him – Dr. G, has always had a lifelong desire to help people. He attributes the beginning of his "Chiropractic Career Path" to a childhood acquaintance he worked with as a youth. The young man he worked with had a disability that made movement difficult and mobility near impossible. Though the disability was chronic, as an optimistic youth, Dr. Stoddard always felt a deep desire to help the young man to be able to live a normal, pain-free life.
Later in life, Dr. G was in a terrible car accident that left him with a broken back. After a month in the hospital and several more months of physical therapy, he truly began to understand the direction he wanted to go with his career. "Though the physical therapy improved my back, it was temporary 'prescription'. I was told by medical doctors to do physical therapy for X number of months and that I would be better. And I was! But I wanted a continual, lifelong 'prescription' that would keep my back limber and pain-free. Chiropractic became that lifelong solution. With regular adjustments, I have enjoyed an active, pain-free lifestyle. I can play with my grandkids, help a neighbor move, exercise, just do daily life stuff, knowing my back is not going to cause any issues."
Dr. G is a Hobbs boy! He is a graduate of Hobbs High ("Go Eagles!") and absolutely loves everything New Mexico has to offer. He graduated from Parker College of Chiropractic in Texas in August 1989 and then came right back to his home state to begin his chiropractic career. Of the 29 years, he has been in practice, 22 years have been here in New Mexico. He is a true New Mexican at heart. Dr. Stoddard is:
                -Certified and licensed with the state of New Mexico
                -Member of the New Mexico Chiropractic Association
                -A Diplomat of the American Integrative Pain Management
                -Specialized in Chiropractic Orthopedics through an additional 360 hours of courses
Even after 29 years, Dr. G still wakes up excited to come to work. Helping people feel better has always been the driving force. "There is something so rewarding about helping people to feel better using your own two hands. It really is satisfying and the highlight of why I do what I do."
Dr. Stoddard's method can be described as varied since "each patient that comes in needs individualized and specialized care." He uses a Diversified, Palmer method, as well as the Activator Method and the Toggle Method, depending on the patient and their needs. "It is so important to me as a doctor, whose number one concern is the health of my patients, to LISTEN to my patients and work out a treatment plan TOGETHER so we can accomplish their health goals and get back to 100%."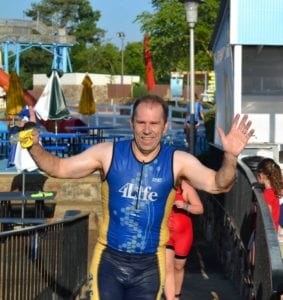 In his free time, Dr. G loves camping, spending time with his 2 adorable grandkids, and participating in triathlons. He started doing triathlons 8 years ago, at 50 years old. He's always been into sports and physical fitness; at one point he was even sponsored by Ektelon as an amateur racquetball player. But triathlons sparked a particular fire and passion for him. Smiling, Dr. G says "My wife teases me that my mid-life crisis was throwing myself into triathlons. After completing that first Tri, I was hooked. What I love most about Triathlons is they keep me focused on a daily exercise routine. As long as I maintain that routine, I feel great and the Triathlons are extremely rewarding." Though he's a triathlete, Dr. G also has an insatiable sweet tooth. "My daughter's joke that the only reason I do Triathlons is so I can enjoy my sweets guilt-free. I do try to keep the sugary stuff to a minimum, but what's the point of all the hard work exercising if I can't have some mint ice cream (or Hot Tamales) every once in a while??"
About the Clinic
Allied Physicians Clinic is a family-oriented practice. Dr. Stoddard's wife works as his Billing specialist, with his daughter Danielle working as the receptionist. Whenever Dr. G's grandchildren are in town, they often come to visit Gramps at work and help out around the office. "Family is my top priority," says Dr. G. "Whether hanging out with my own family or helping other families feel their best, my motto has always been Chiropractic Is A Family Affair."
Our address is 2704 Southern Blvd, #3. Rio Rancho, NM 87124. On Southern, we are located between the lights of Golf Course and Nicklaus, in a plaza called Trinity Plaza. We are in Suite #3.
Give us a call to schedule an appointment (505-896-1300). We also accept walk-ins if you just happen to find yourself in the area. Our regular business hours are Mon thru Fri, 8am to Noon, 2pm to 6pm.
Dr. Stoddard prides himself on being accessible to his patients. If you need to see him at a time other than his regular office hours, feel free to call his cell phone (505-350-8614) to discuss an after-hours visit.